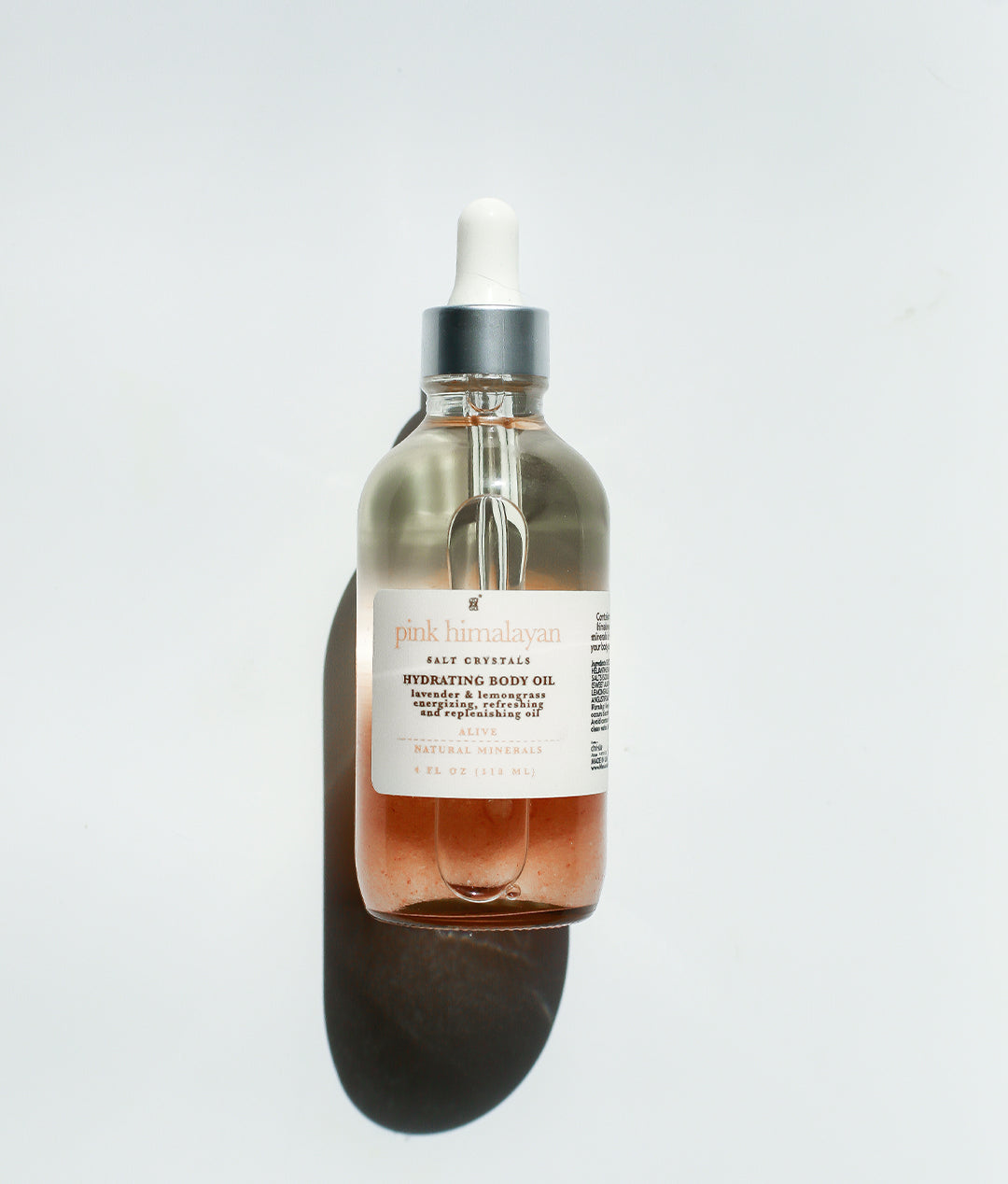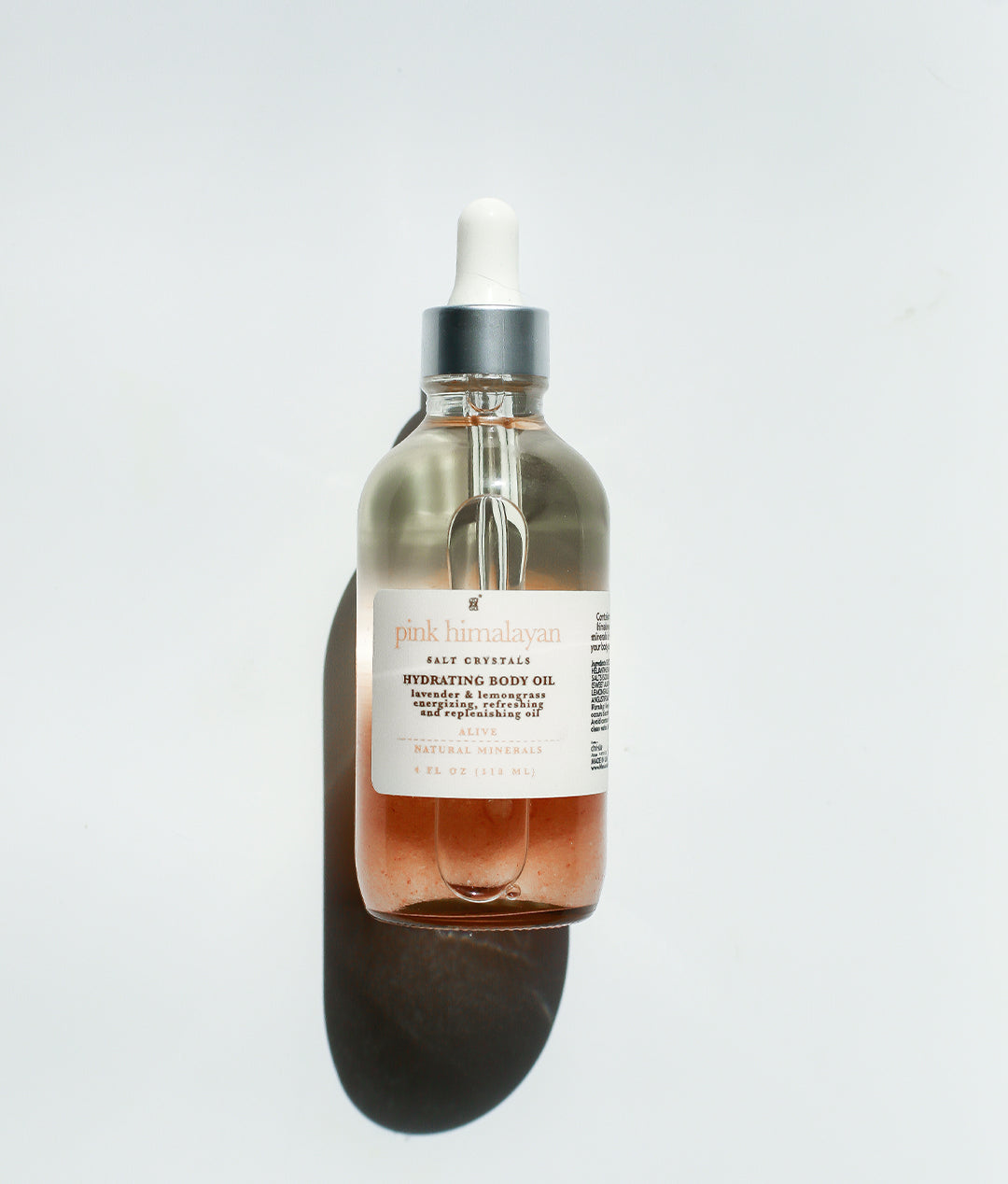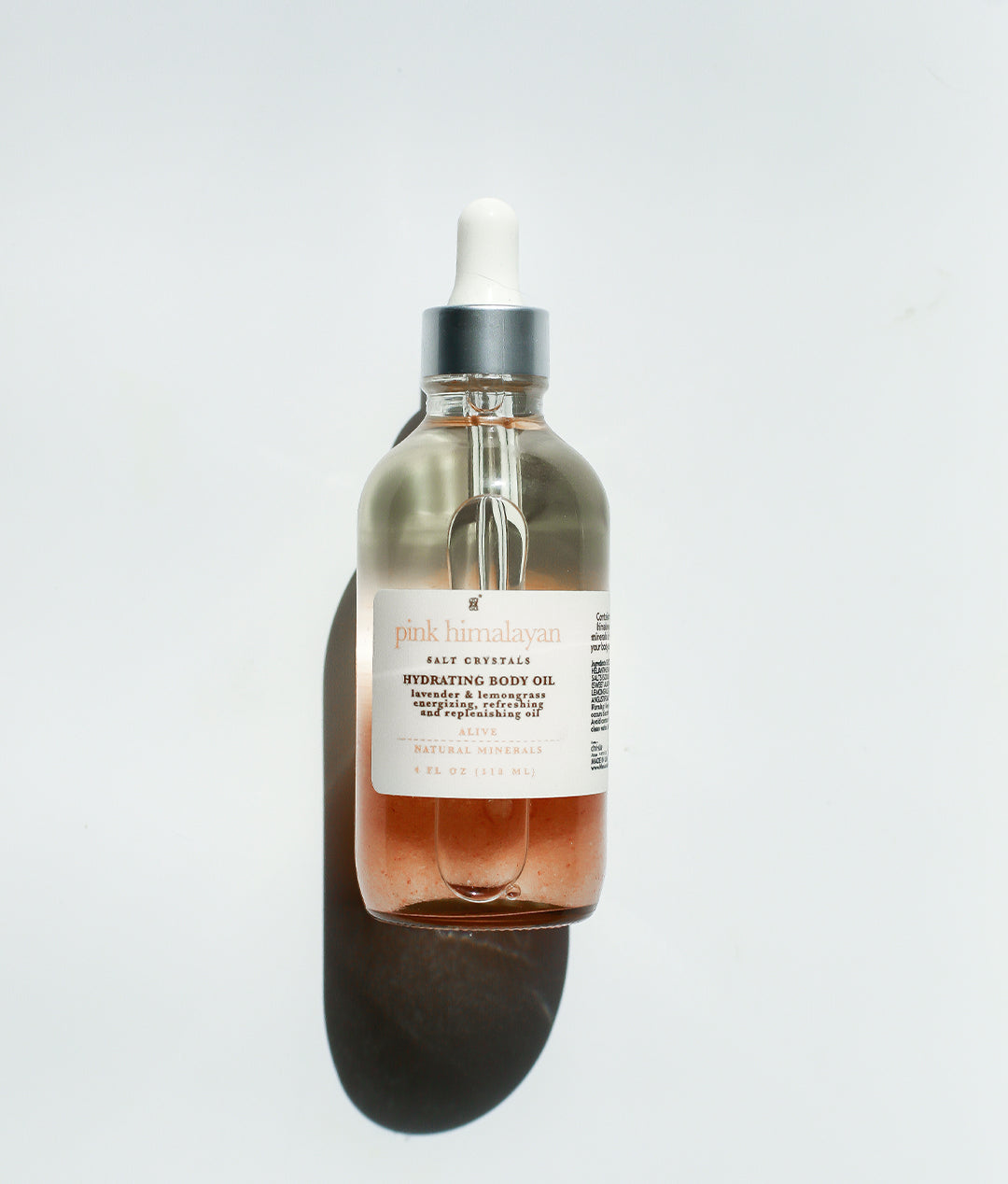 Himalayan Pink Salt Infused Body Oil
OUR MEASURABLE DIFFERENCE
Pink Himalayan Salts gives and takes. Its gives hydration by helping the skin lock in moisture while taking out impurities from the skin by detoxifying. Lemongrass, a natural astringent, works to smooth the skin while Lavender Oil soothes and moisturizes.
 HOW TO USE
Apply a few drops at a time to different parts of your body, preferably on lightly damp skin after bathing. Use throughout the day as needed.
 ESSENTIAL INGREDIENTS + BENEFITS
PINK HIMALAYAN SALT: Locks in crucial moisture for the skin while balancing pH in the skin.
LAVENDER OIL: A calming and soothing antimicrobial oil with antioxidant defense.
LEMONGRASS: A natural astringent to smooth the skin while reducing inflammation.
 CONCERNS WITH
Dryness, Dehydration, Flakiness
 WHAT SKIN TYPES
Suitable for all skin types
 WHEN TO USE
AM/PM
On lightly damp skin, after bathing
 INGREDIENTS
Glycine Soja (Soybean) Oil, Mineral Oil, Helianthus Annuus (Sunflower) Seed Oil, pink himalayan salts (Sodium chloride), Prunuss Amygdalus Dulcis (Sweet Almond) Oil, Vitamin E (Tocopheryl Acetate), Lemongrass (Cymbopogon) oil, Lavender (Lavandula Angustifolia) Flower Essential oil.
Please be aware that ingredient lists may change or vary from time to time.
Please refer to the ingredient list on the product package you receive for the most up to date list of ingredients.
You need this in your life
I love everything I bought. My skin feel fantastic!!!!!!!!!!!!!!!!!!
Lov it...not greasy..absorbs immediately.....cant get enough