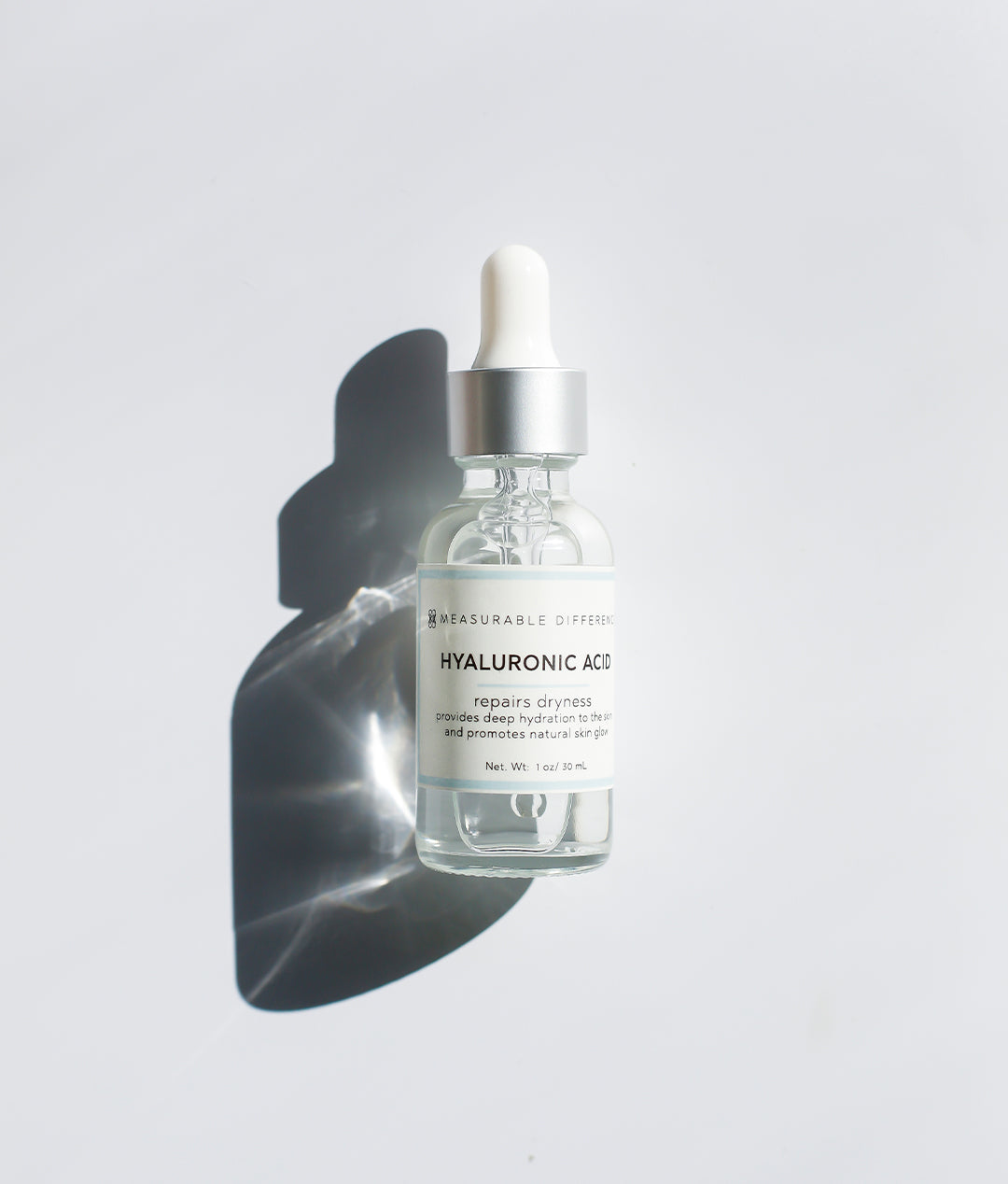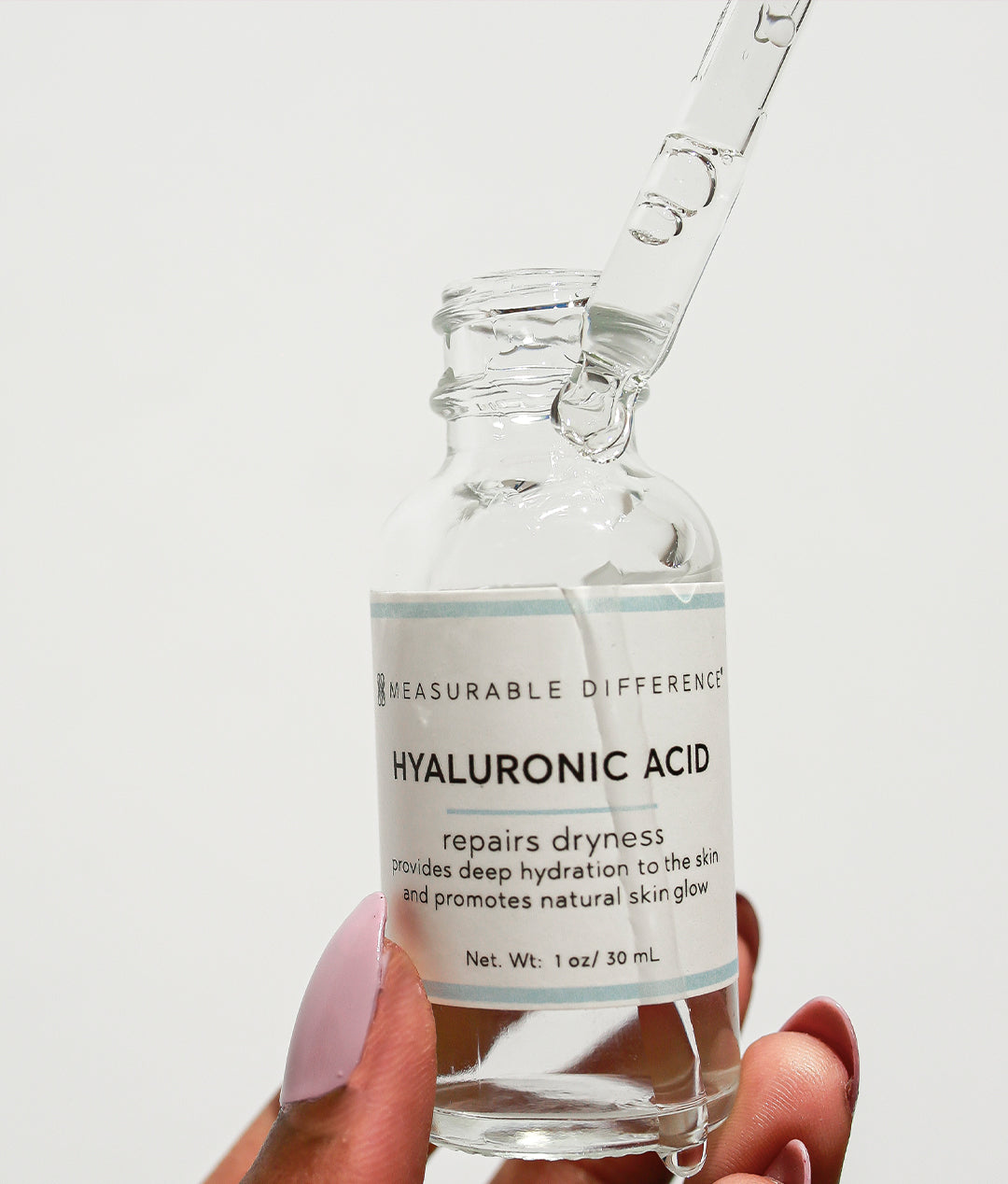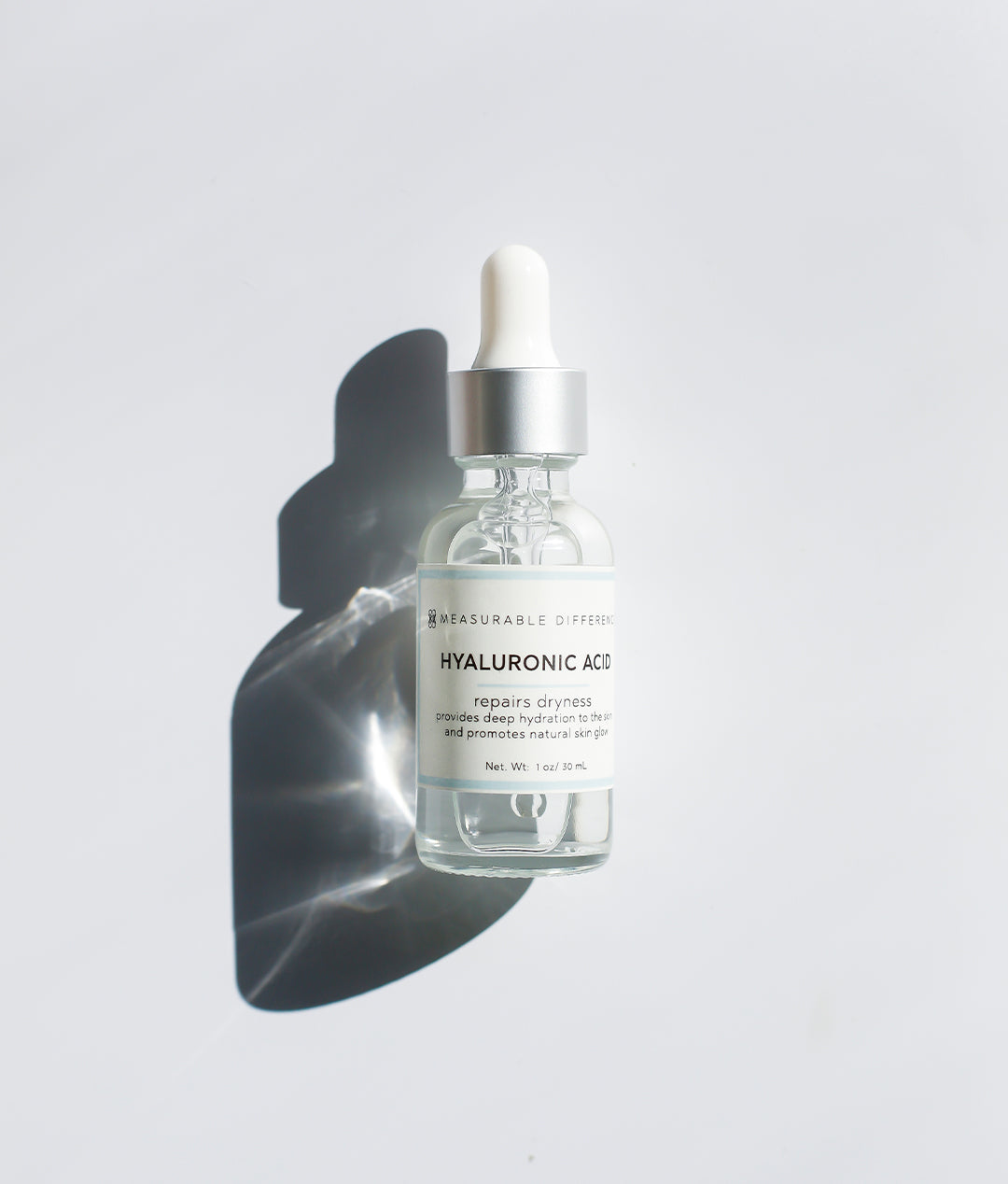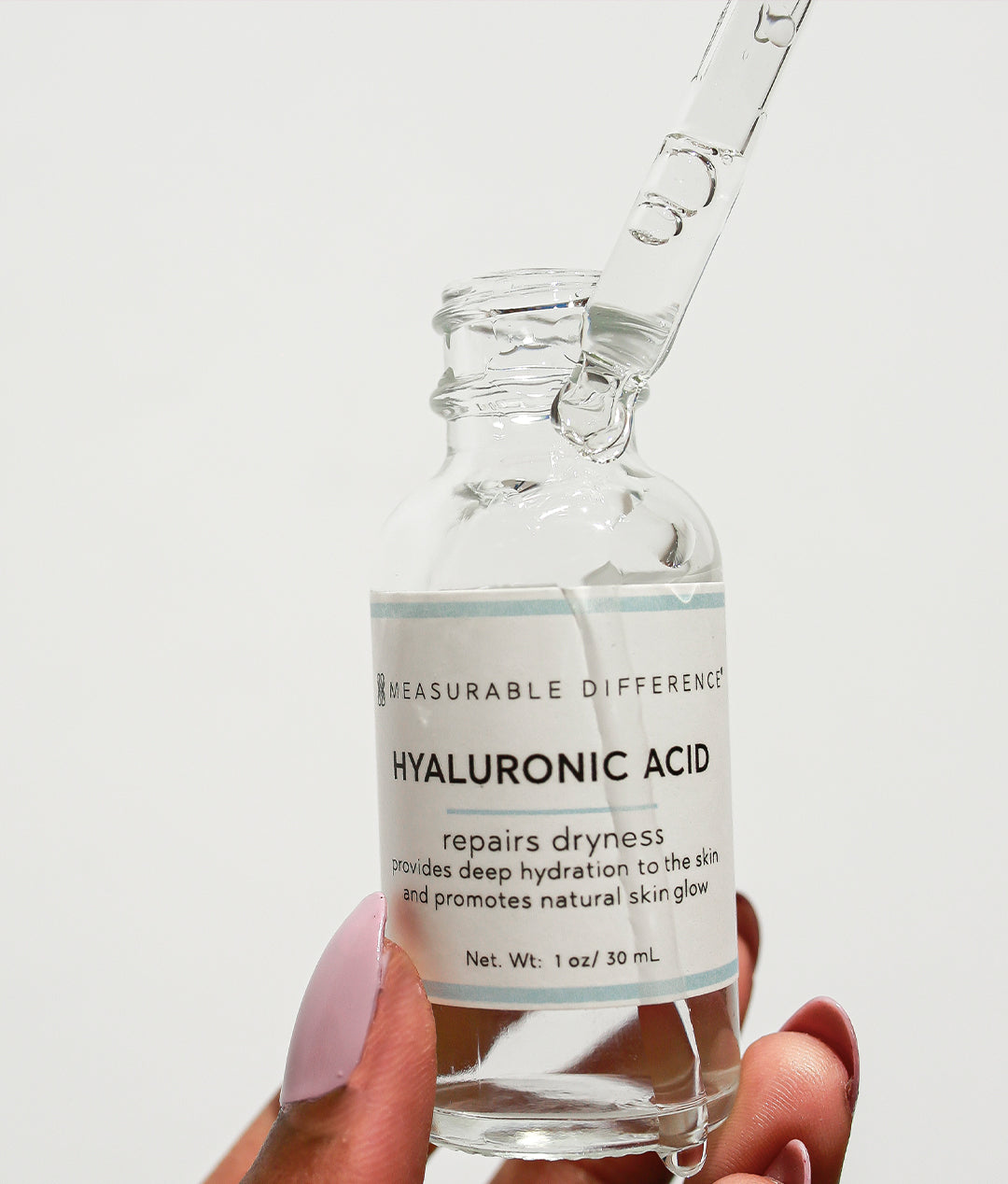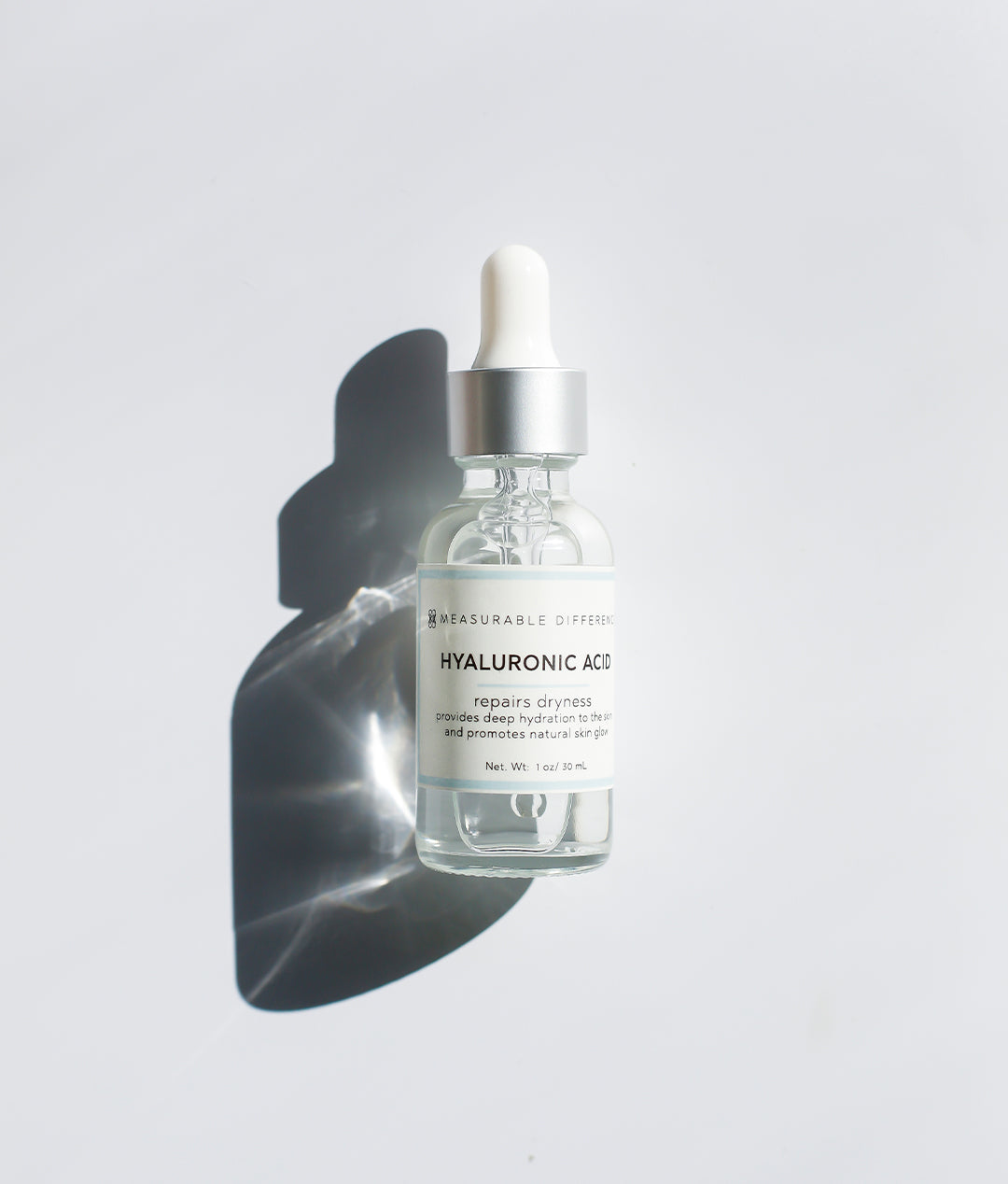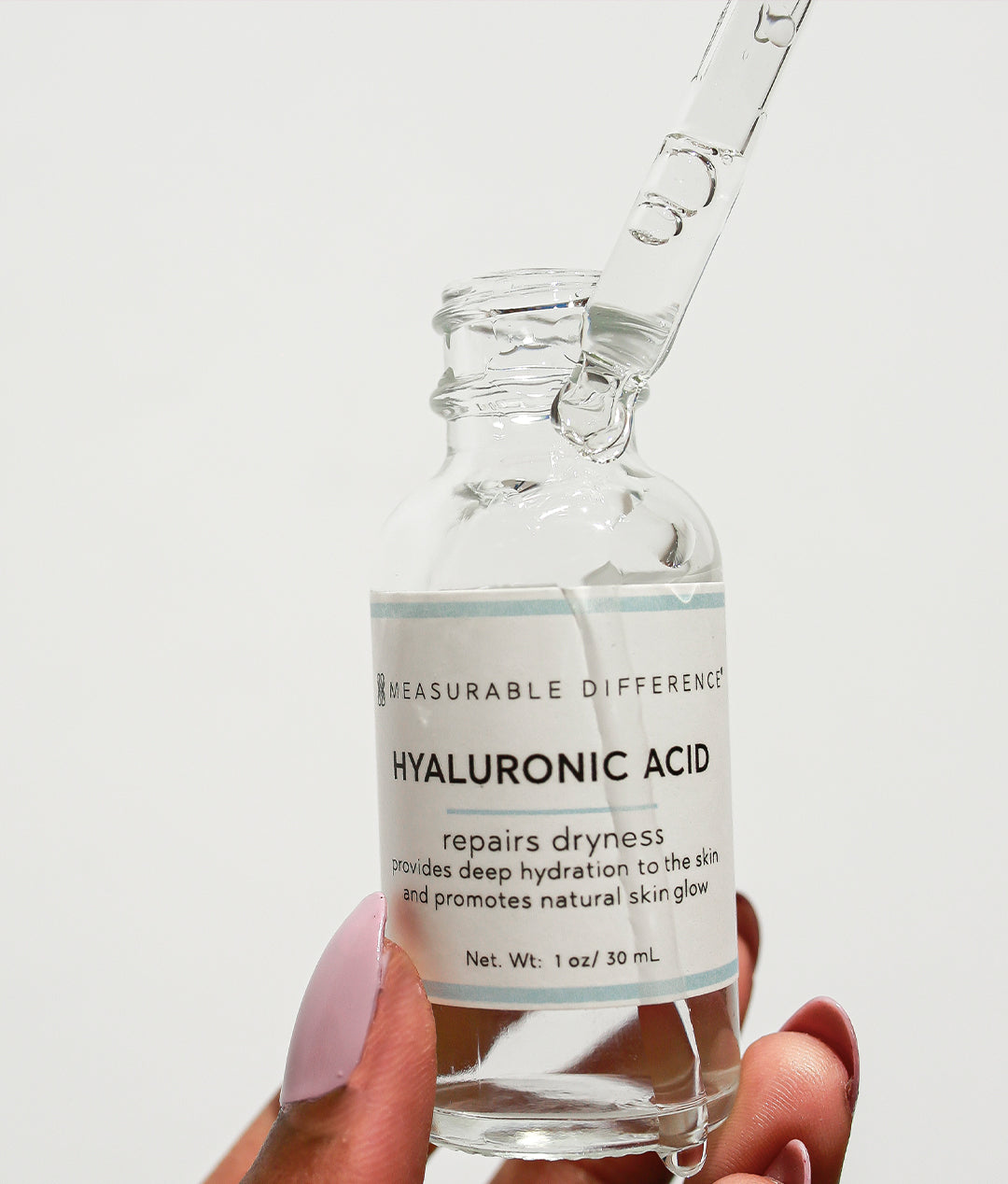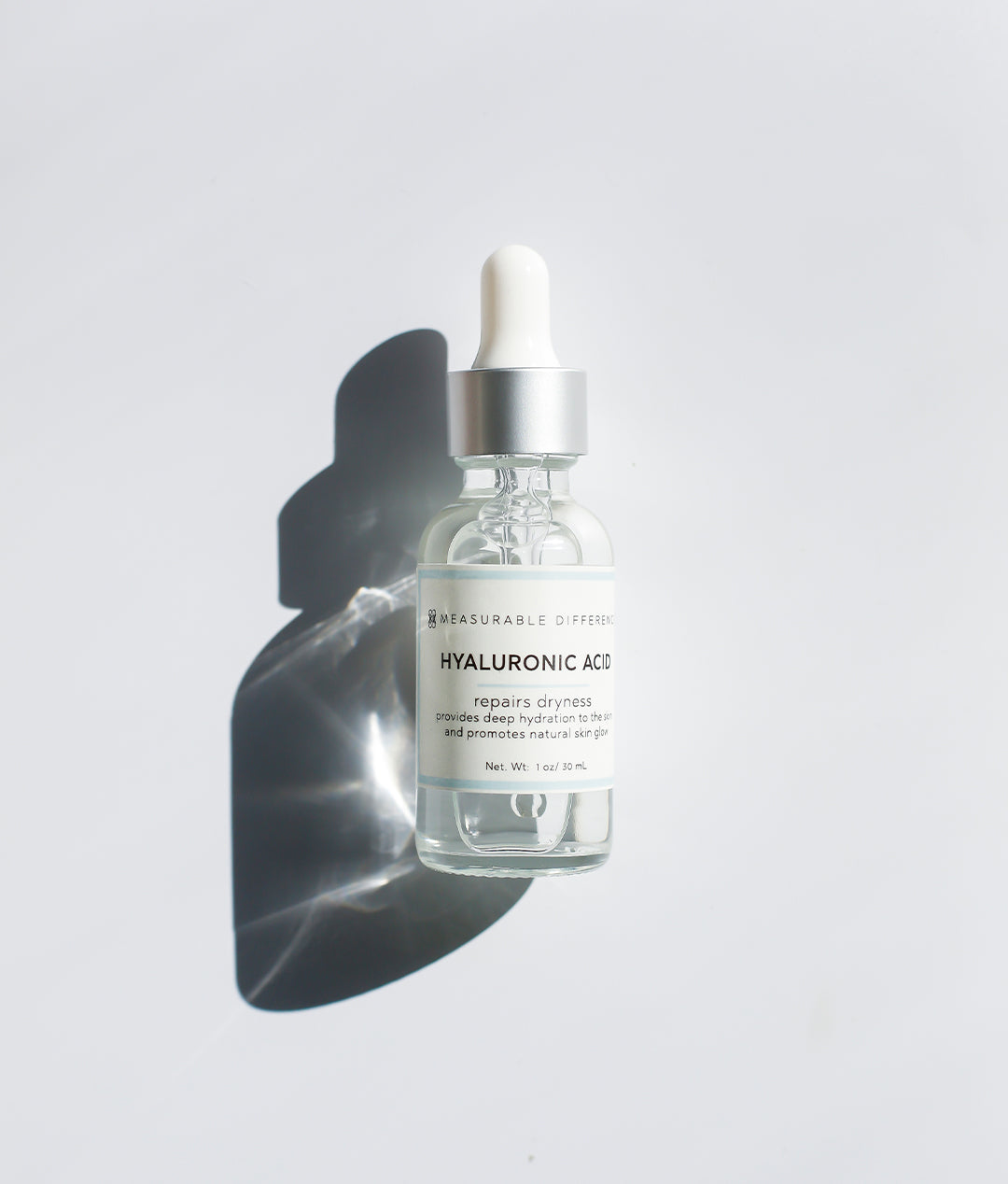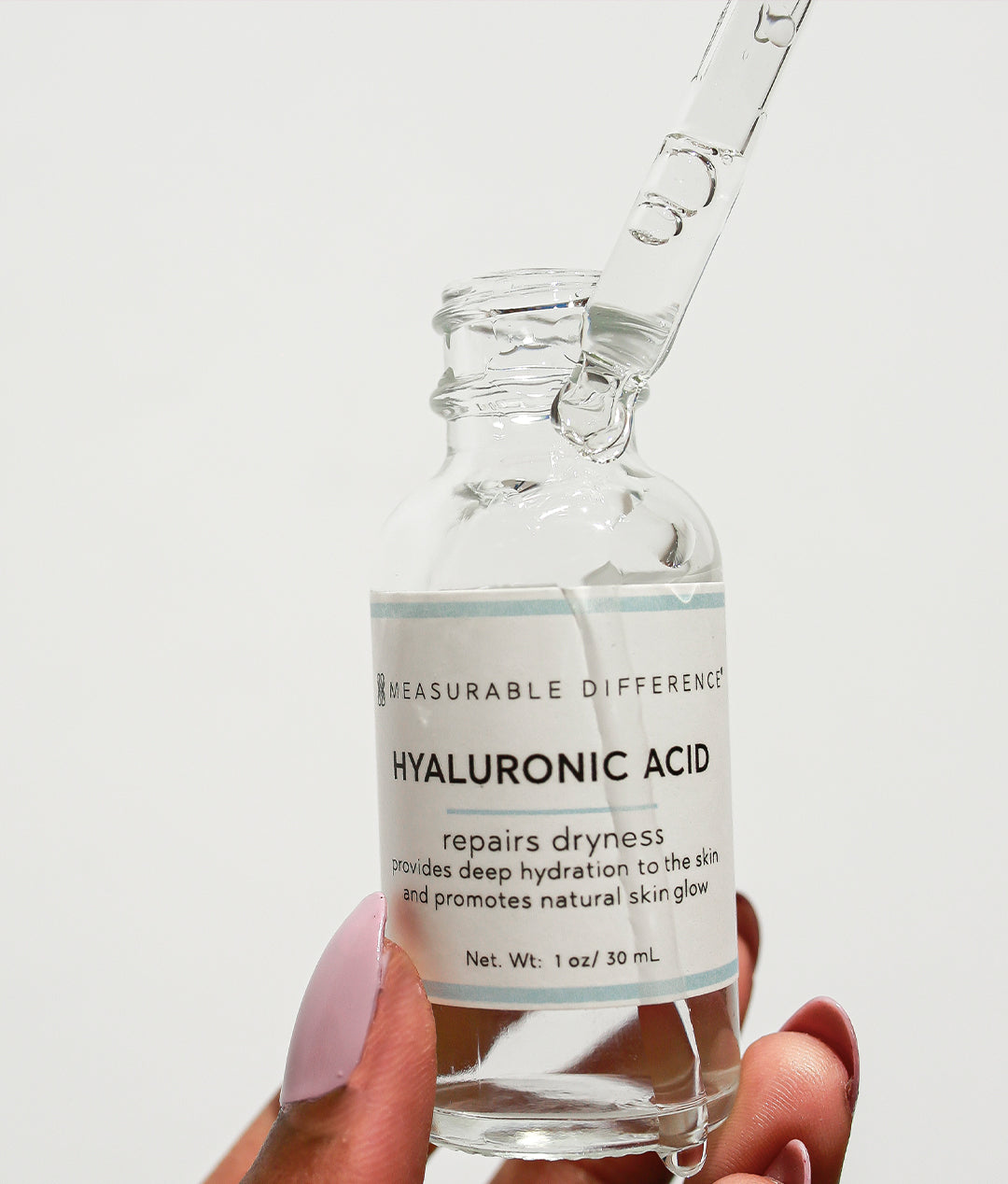 Hyaluronic Acid Serum
OUR MEASURABLE DIFFERENCE
A hydrating, moisture attracting, and moisture-giving serum that provides the skin with crucial hydration throughout the day, well into the night with Hyaluronic Acid.
 HOW TO USE
Apply a few drops after cleansing and toning steps before moisturizer as part of your twice daily skincare routine.
 ESSENTIAL INGREDIENTS + BENEFITS
HYALURONIC ACID: A moisture magnet ingredient that attracts and gives plumping hydration to the skin.
GLYCERIN: A moisture retaining humectant that also maintains the skins moisture barrier.
 CONCERNS WITH
Dry, Dehydrated, Dull Skin
 WHAT SKIN TYPES
Suitable for all skin types
 WHEN TO USE
AM/PM
After cleansing and toning steps
 KEY INGREDIENTS: Aqua (Water), Glycerin, Butylene Glycol, Phenoxyethanol, Sodium Hyaluronate, Carbomer, Xanthan Gum.
Please be aware that ingredient lists may change or vary from time to time.
Please refer to the ingredient list on the product package you receive for the most up to date list of ingredients.
Hydraulic Acid
This is a great product. Helps with hydration. Use it with near infrared light therapy. Wonderful
Holy Grail
I rarely leave producg reviews but this stuff is amazing. I'm in my early 30s and have struggled with acne for YEARS. When I started using this serum under my Moisturizer once in the morning and once at night, I could not believe the difference it made! My skin is clear for once in my life and has stayed consistent over the months. Wish I had started using this years ago!!
The best serum ever!!!!
I absolutely love this serum it's amazing I have eczema and this has helped my skin tremendously. It keeps my skin hydrated plump and looking fresh all the time
Good product
Wish they didn't add fragrance, not sure how that could ever be good for skin. Missing the old formula.
I have been waiting for this serum!!
I have been waiting for the perfect serum and this is it. The smell is delightful and the texture is just perfect. It goes on smoothly and a little goes a long way. I noticed results within a week of using it. My skin feels so smooth, I suffer from dry skin and this as helped my appearance. I highly recommend.
Amazing
INLOVE, this literally makes me glowww
How a HA is supposed to be
How much do I love this? ALOT! It's perfect. It's gloopy but not sticky, doesn't run everywhere, plays well with other products and my skin is just so plump and juicy after using it, obsessed! I've used a lot of HA serums and this one is definitely in my top 5. Will definitely buy again.
The Best I've Ever Had
Literally the best Hyaluronic Acid I have ever used! It literally just soaks into my skin and it feels so good! It's so pure and is just amazing! I CAN NOT Live without it!!
It's the first time using hyaluronic ever...and I'm so happy...my skin looks really pretty.